SANTA BARBARA COUNTIES FINEST LEXUS AUTHORIZED COLLISION REPAIR CENTER
With over three decades of outstanding auto body repair service and quality, we are Santa Barbara's top choice when searching for a Lexus Authorized repair partner.
As a Lexus Authorized Collision Center, our staff has the proven experience and up-to-date training to provide the best service for your vehicle.
THE LEXUS AUTHORIZED DIFFERENCE
Finding a collision center can be daunting. You need trained professionals with the unique expertise to restore a luxury vehicle, experienced technicians who know yours in every detail, and attentive customer service that gets you back in to the driver's seat as quickly and conveniently as possible. That's why we are proud to be recognized as an independent Lexus Authorized Collision Center. This prestigious designation means that our staff has received detailed training on your vehicle, and has the proven expertise you can trust to get you back on the road.
We Guarantee Our Work
Structural Integrity
Safety Systems
Fit & Finish
Color Match
Corrosion Protection
The designation is about more than your vehicle. It means that your visit will meet the high standards you expect from Lexus. With comfortable guest areas, a clear and comprehensive explanation of any recommended work, and state-of-the-art tools, you can be confident that Precision shares Lexus' commitment to total customer satisfaction.
All repairs at Precision Auto Body and Painting come with a Lifetime Warranty and having your repairs completed by a Lexus Authorized Collision Center maintains your original factory warranty.
We also offer continuous communication throughout the repair process to keep you updated on your vehicles repair status. Our goal is more than just high-quality auto body repairs; we want to provide you with an outstanding collision repair experience!
Contact us today to schedule your Lexus Authorized Collision Center and experience the Precision Autobody difference. We can work directly with your insurance company and offer many time-saving services!
We appreciate your consideration and look forward to becoming your certified collision repair shop of choice!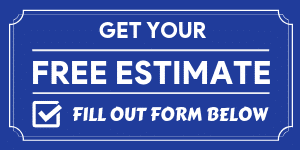 The service and care from staff at Precision is excellent! Will never trust another body shop with my cars.
Alma Montero
Founder / SB Pacific ♥♥♥♥♥